Nike+ Community Board



An interactive map of running routes and runners, installed in major cities around the world. Believe it or not, this was the first of its kind for Nike. They're now ubiquitous.

As part of a larger suite of Nike design initiatives, at HUSH we conceived of a unique multi-touch experience. Our goal was to create a hyper-local Nike+ running experience specifically for retail environments. It visualizes runners using the Nike+ running app who have public profiles.

Runners can use it to find routes and the degrees of difficulty for each. They can check out top runners, average pace and even when Nike+ Run Clubs meet. It's a great way to build a running community, or just drop in on one when you're in town for a visit.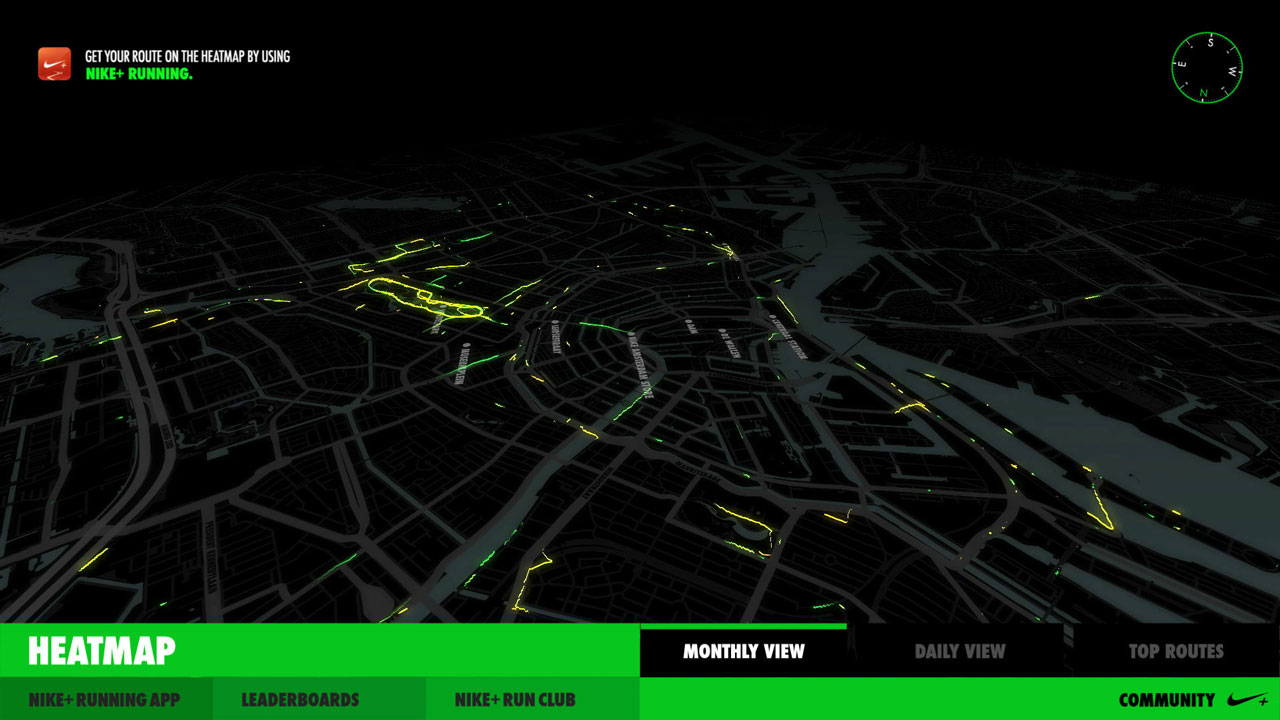 —
Made At:
HUSH