Nike Zoom Running Experience Beijing.

A treadmill race for Nike with custom real-time visuals.

The game was designed to introduce and promote Nike's new Zoom running shoe in Beijing, China. Runners stepped up to the treadmills for a one-mile sprint. Intensity increased over the course of the run, and the graphics respond in kind. Faster = crazier, and it really was intense to have those green patterns bugging out in front of you while you ran. I love when Nike takes chances like this.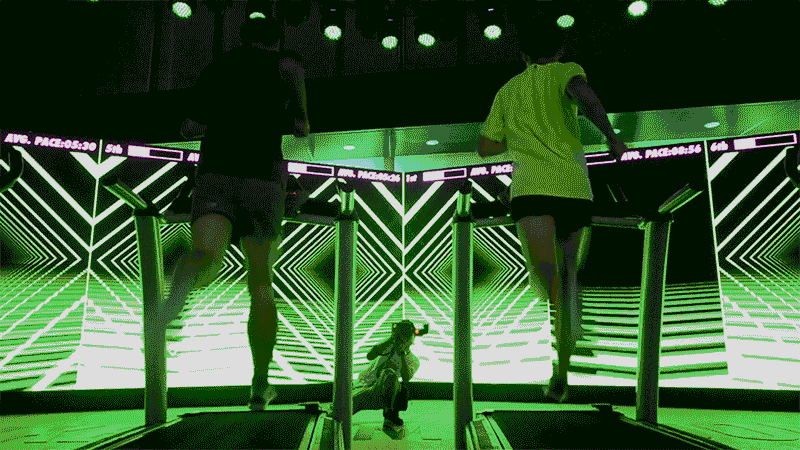 —
Made At:
HUSH